Wednesday, October 6, 2010 (All day)
Eric Reder, Manitoba Campaign Director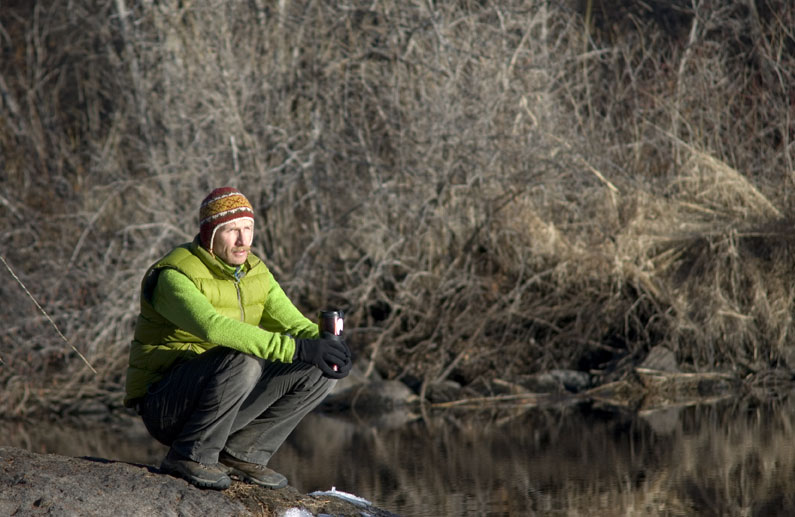 Eric has worked for the Wilderness Committee since 2003 as a canvasser. Eric is a multi-talented man who has performed successfully as a campaigner, publisher, photographer, director of a national sports organization, carpenter, communications director and coach.

His valuable work experience is complemented by a strong background as an avid and accomplished outdoorsman. First-hand knowledge of many wild spaces has instilled a deep appreciation for their beauty and value, strengthening Eric's resolve to protect them. Eric spent much of his youth in the wilderness east of Lake Winnipeg, starting with his first paddling trip at age four. Since then he has journeyed through much of Canada's wildlands, and many U.S. wilderness areas as well.

Alex Paterson, Assistant Campaigner
Alex has lived around Anishinaabeg Aki for all his life: Toronto, Orangeville, Sudbury, and now Winnipeg. He is a former member of many grassroots social justice groups, and began working with the Wilderness Committee as a canvasser at the Manitoba field office in spring 2012.
A central focus of Alex's life's work, over the last decade of organizing experience, has been a commitment to working with all zhaganash to respect mino-bimaadiziwin. One of his secret nerdy passions is community radio. He is a correspondent and occasional host of CKUW's international news radio program, Warning Shots.
The personal vision that informs all of Alex's work is an understanding that a true natural democracy has to be rooted in a commitment to representing all forms of life on earth—whether phytoplankton, polar bears, or people. From this starting point he begins his work in wilderness protection and hopes to learn so much more.